Wichita Falls Senior High School


Class Of 1960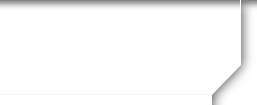 Coyote Talk
Forum: Possible School Changes

| | |
| --- | --- |
| Created on: 04/12/14 09:26 PM | Views: 1657 Replies: 2 |

Phil Grace




Joined: 11/24/09
Posts: 1

View Profile
Old High
Posted Saturday, April 12, 2014 09:26 PM


Come on Coyotes. Let's be vocal about saving Old High. It's a beautiful building. There's no reason to destroy what has been and still can be. 1960 Grads, weigh in.

Charles Clines




Joined: 05/07/09
Posts: 1

View Profile
RE: Old High
Posted Saturday, August 23, 2014 02:33 PM


Is the plan to tear it down and then rebuild? This has been happening in FW and North Richland Hills (Richland High), though some of the old buildings were left intact and refurbished on the inside.

Bill Yates




Wichita Falls, Texas
Joined: 05/02/09
Posts: 6

View Profile
RE: Old High
Posted Sunday, August 24, 2014 11:58 AM


The plan was to close WFHS and repurpose Rider to a junior high school. The two schools would be combined into a newly constructed high school, and building a career center on the WFHs grounds. There was talk of moving the school administration from the old Reagan Jr High building to the old WFHS building, but this was only an idea. The whole question is now moot since the bond proposal was overwhelmingly defeated. As usual, there was a lot of opposition, and 2 members of that opposition are now on the Board, but no different ideas have emerged.